Editor's note: Today is the 25th World Reading Day, and reading is the key to the world. Reading books is like wonderful trips, which bring us rich experiences. In the days accompanied by books, my heart will always be full of happiness and warmness. In this special day, the Green & Shine officially launches a monthly donation project. We invite all G&S Friends to join us and accompany the rural school children to read and grow together. At the same time, I will share the experience of Ms. Fan Ying, the deputy chairman and secretary general of G&S Foundation, with her thoughts on reading education for rural children.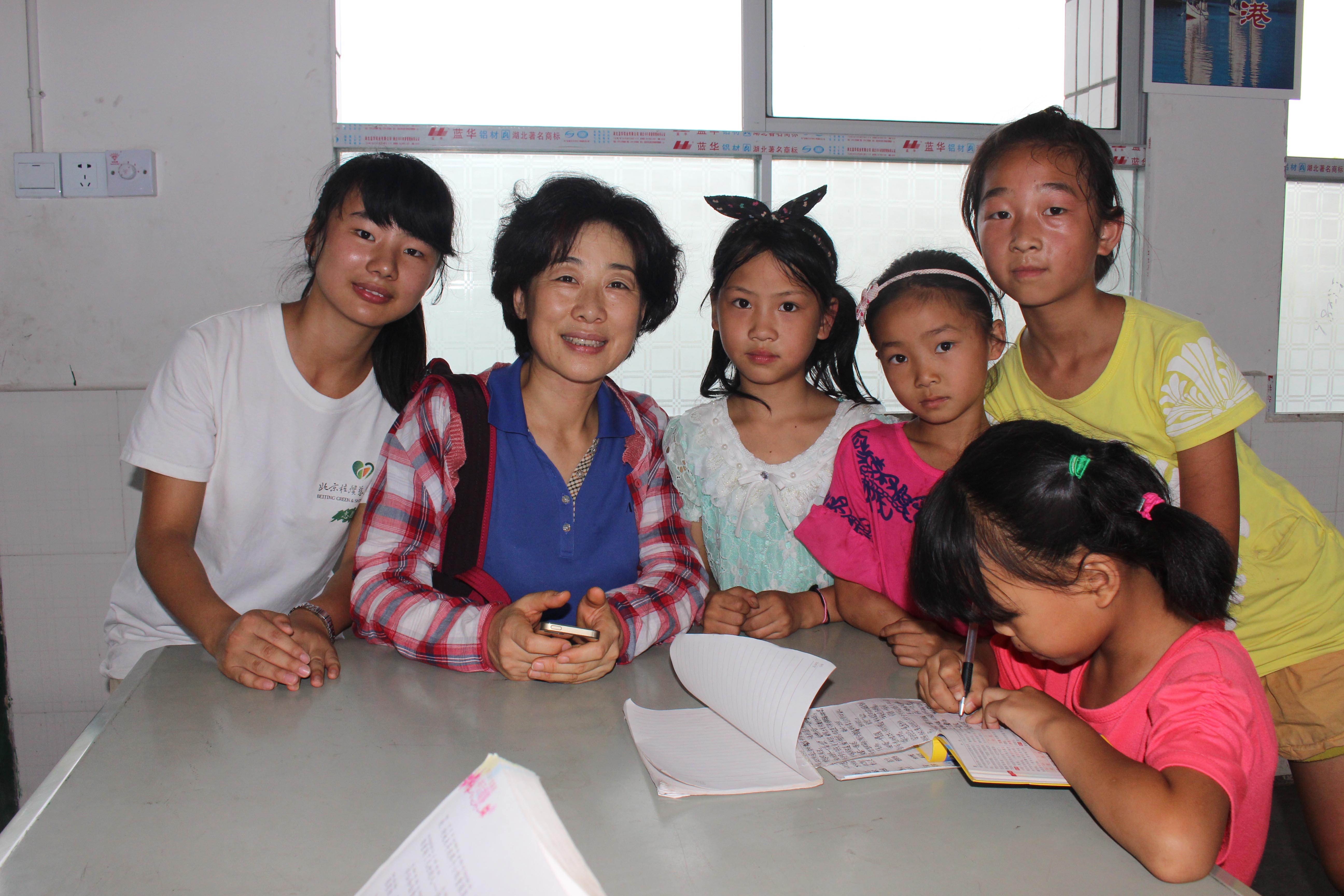 Many years ago, I visited the Ueno International Children's Library in Tokyo by chance. Then I was deeply touched by the aura there when I walked into the building.
The library was rebuilt on the basis of the former site of the former Imperial Library built during the Meiji period. The museum has a rich collection of domestic and foreign children's books and related materials. The "Children's Reading Room" on the first floor of the library is an open reading room for primary school students and preschool children. In the parent-child reading area, many mothers take their children to study there, and many babies are also soaked in book fragrance. A special exhibition area is set to match the theme of the season and activities, and an exhibition of children's books and picture books is held every 2-3 months.
Approximately 1,800 children's books for the purpose of promoting international understanding are displayed in the "World Knowledge Reading Room" next door. These books come from all over the world. Some children's books that are popular with young readers, such as Kiki's Delivery Service and Moribito: Guardian of the Spirit, are available in various languages.
The second and third floors of the library are the Picture Book History Museum and the Children's Literature History Museum, which showcase thousands of children's picture books and children's literature materials and books from the Meiji period to the Taisho period, around World War II, and until the present day. In addition, the report and event hall on the third floor has a variety of activities designed to cultivate children's love for books. For example, in a spacious and bright hall, with a good acoustic environment, concerts that combine performance and reading picture books are held.
In my half-century memory, I have never seen a similar children's library and a collection of children's picture books and children's books from so many countries, in different periods, and of various types. They are refreshing our souls. We can imagine how lucky a child can be in such an environment, or how happy can he be accompanied by so many picture books and children's books.
In 2018, Amazon China, the China Foundation for Poverty Alleviation, and the China Public Welfare Institute of Beijing Normal University jointly released the first report on the reading situation of rural children in the central and western regions. The China Public Welfare Research Institute of Beijing Normal University, which was responsible for the investigation, went to the villages in the Midwest and conducted nearly 10,000 questionnaires on rural schools in 22 counties in Guizhou, Sichuan, Shanxi, Henan, and Yunnan, etc., and some donor schools in the Book Road Project Investigations and field visits to some schools. The survey shows that the overall resources for extracurricular reading of rural children in the Midwest are scarce. Up to 74% of rural children read less than 10 extracurricular readings a year, and more than 36% of children read less than 3 books a year. In addition, more than 71% of rural families have fewer than 10 books, and the proportion of rural children who do not have any extracurricular readings is close to 20%.
G&S, who paid attention to reading by rural children, was deeply impressed by these figures. The G&S Mini Library has settled in 307 rural schools in 40 counties in the central and western regions in the last decade, donated more than 736,600 excellent children's picture books and children's books, and launched more than 500 trainings on reading topics in various forms and contents such as the Reading Summer Camp. These activities aim to cultivate children's interests of books. Moreover, more than 321,700 rural teachers and students have directly benefited from the G&S Mini Library Project.
The writer of Children literature, Mr. Mei Zihan once said: "Excellent fairy tales and classic children's books have the immortal spirits, they are like blankets that can cover your whole body, not only warm, but also meaningful. As far as a person is from an excellent fairy tale, as far as elegance; as far as a country is from classic children's books, as far as civilization."
We believe in the power of books and believe that reading can change individuals and society. Since its establishment in 2008, G&S has worked hard to mobilize social resources to improve the reading conditions of rural students and support rural teachers to change and grow in reading. Since 2015, there have been 55 offline teacher reading trainings, with 1046 class hours and 6,392 trainees; 164 online training sessions with 272 class hours and 14,580 trainers. These teachers are or have become companions for students' reading growth, the leader of social civilization and progress.
Today, when I walked into the G&S Mini Library, my heart could also be full of joy and happiness. Neat rural campus, beautiful reading space, excellent picture books and children's books, as well as the gentle eyes of teachers and students and the sound of reading books... Book-updates and supports for reading are changing rural schools, especially changing the teachers and students there. Luckily, all of these will continue.
Spending time with books is such a genuine happiness of life.