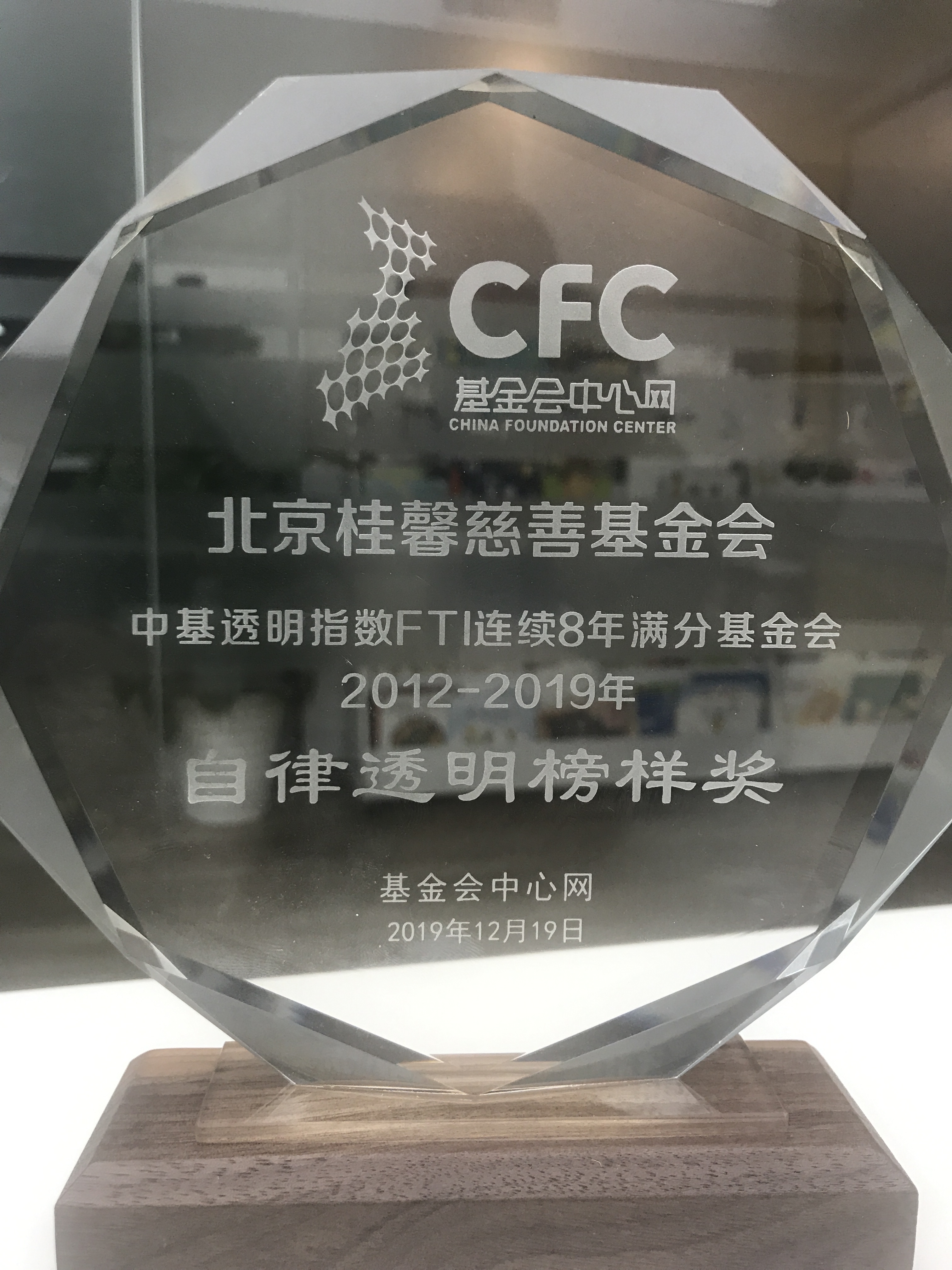 China Foundation Center (CFC) hosted the "2019 China Foundation Transparency Index (FTI) Press Conference" in Beijing on December 19, 2019. At the conference, CFC released the 2019 FTI and analyzed the situations of information disclosure in the foundation industry overall. Besides, guests exchanged their opinions on self-discipline and transparency in the industry. They also, from multiple perspectives, provided advices on improving transparency, constructing and developing the industry.
Among the 7,828 participants all over the country, G&S Foundation got full marks in transparency for the eighth consecutive year and won the "Model of Self-discipline and Transparency Award" commemorative medal.
We thank all our donors, partners and volunteers and their attention and support for the great honor. We also appreciate the hard work of members and employees of G&S foundation council.
The foundation regards core values of transparency, professionalism and credibility as important factors in the survival and development of charitable organizations. Being dedicated and pragmatic, we focus on both our projects and the transparency so as to give back to our donors, partners and the public for their trust in and support to us.
FTI is a rating system for the transparency of foundations. It takes indices, weight, integrity and information disclosure channels as criteria and rankings as form. The purpose of it is twofold: First, foundations can refer to FTI for their nationwide rankings and the criteria so as to increase their transparency; second, donors are able to promote the charitable sector's transparency and credibility by donating according to FTI. With its development for eight years since 2012, FTI has won wide recognition and is applied by foundations and people from all sectors and thus effectively increases transparency and promotes credibility of the industry.